Serenity Necklace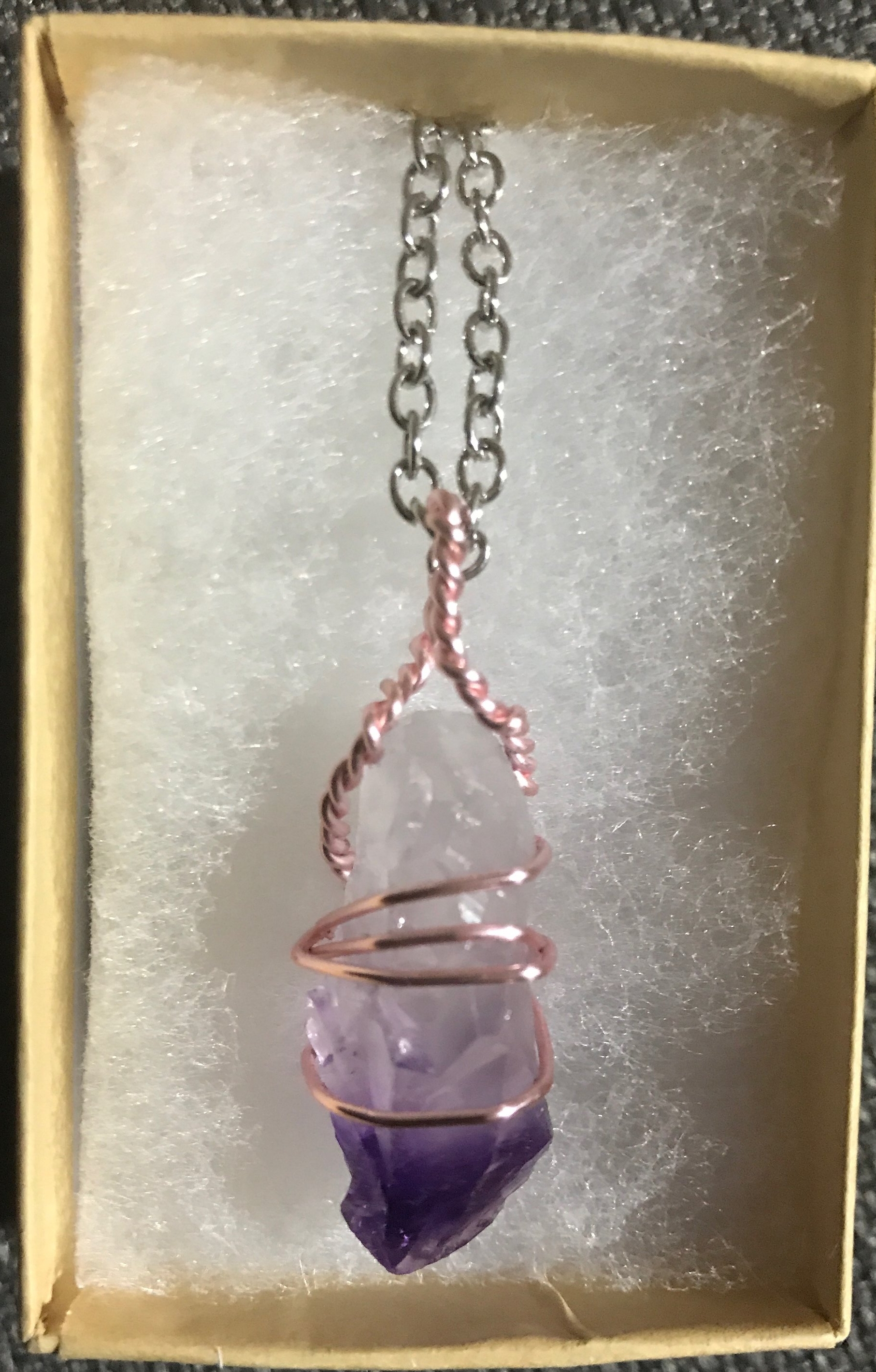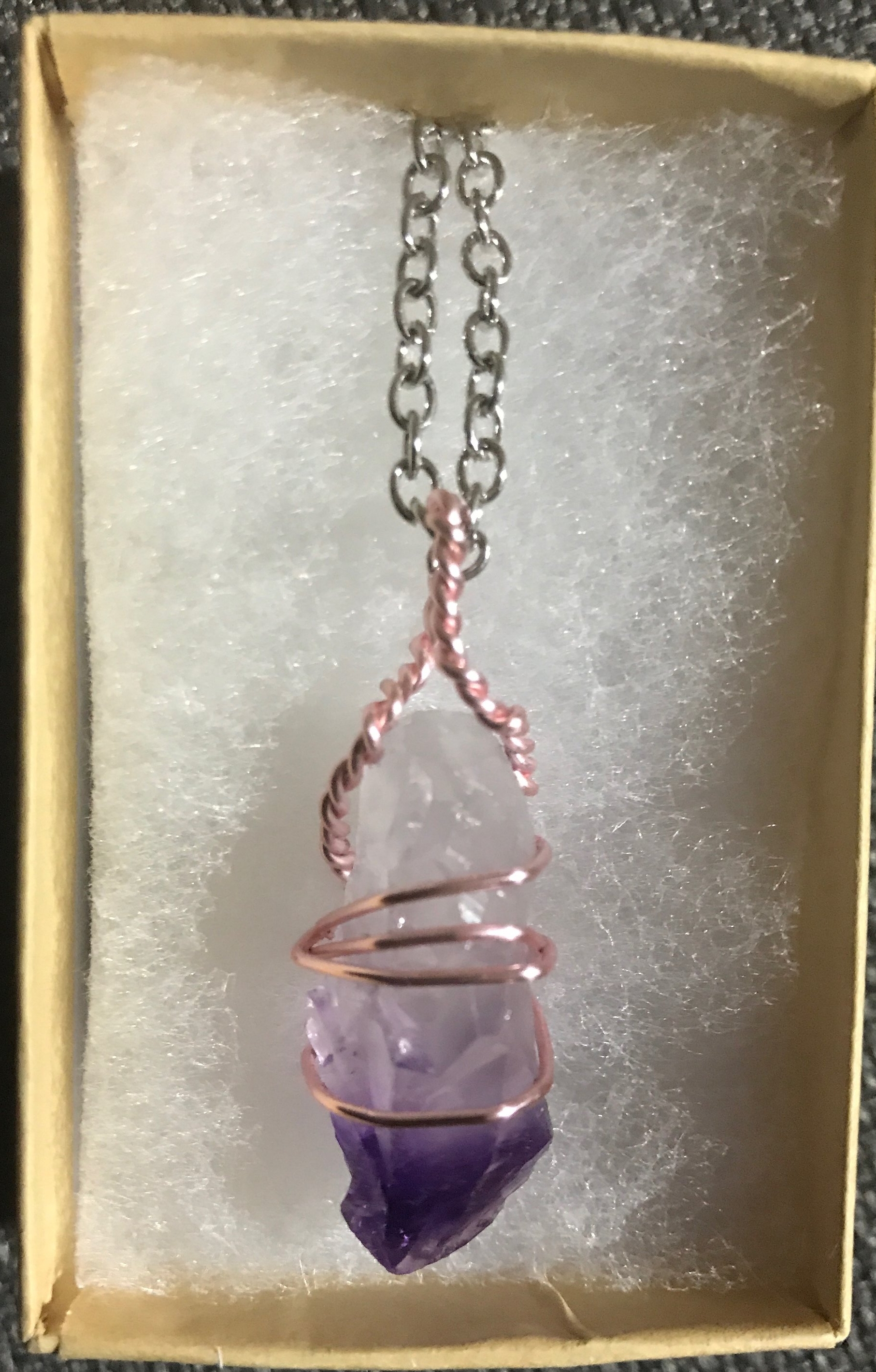 Serenity Necklace
Serenity - Hand wrapped Amethyst with your choice of a silver/gold chain or a black cord. Amethyst is said to be a great stone to enhance spiritual growth and protection. It is a stone that creates balance in all aspects of your life, especially when it comes to emotions and addictive behaviors. If you choose a silver chain the stone will be wrapped in silver wire, gold chain will be wrapped in gold wire, and black cord will be wrapped in black wire.
Amethyst: Focus & Mental Clarity, Stress Relief, Release of Addictions, Restful Sleep
DISCLAIMER: All stones will not look the exactly same. We are working with raw crystals, so shapes and sizes may vary. Soulful Impact does not advocate these products as cures or treatments for mental health. Do not use these products in lieu of advice, counseling or medication from a licensed medical doctor.